Handbook *** Call for Chapter ** Handbook ** Call for Chapter *** Handbook Computational Science and Engineering Collection
Title: "Expanding Horizonts in Smart Cities, Software Engineering, Mobile Communicability, Cloud Technologies, and Big-data"
Handbook Aims
The current book intends to restore the first four cardinal points that must guide the future research with the goal set on 2030, such as Software Engineering, Mobile Communicability, Cloud Technologies, and Big-data. In that sense, we focus on compiling all those contributions where the originality and creativity of the different proposals are present as well as a rich theoretical-practical framework for all those interested in going deeper into each of the topics and subthemes that are treated throughout each of the chapters.
Chapters where the lessons learned and the future lines of research contribute to find the north in the field of the computational science and engineering, always placing the human being at the centre of that research.
We encourage submission with innovative solutions, active research projects, etc. from areas related to software engineering, mobile multimedia systems, interactive design, communicability, cloud technologies, big-data, smart cities, information and communication technology, etc., and related disciplines Besides, the present handbook encourages high quality, originality, clarity, singularity, precision and significance chapters to eliminate uncertainty of meaning and increasingly unify all research works in computer science, education, design/evaluation/production of systems for mobile devices, applications and experiences in data visualization, cloud technologies, solutions for smart cities and communities, human-computer communication, etc.
Scopes of Interest (not limited to):
Advanced Issues in Software Engineering
Augmented, Mixed and Virtual Reality Applications
Citizen with Special Needs
Climate and Environment Management
Communicability and Design for Quantic-Nanotechnological-Self-Sufficient Era
Community and Governance         
Computational Intelligence
Computer Education
Context-aware Mobile and Ubiquitous Services
Continuous Education Focused to Technological Change
Cyber Security
Data Visualization
Database and Data Mining
Digital City and Smart Growth
Distributed and Parallel Systems and Algorithms
e-Culture and Natural Heritage
e-Education
e-Government
e-Inclusion
e-Tourism
Ergonomics
Game Design, Development and Software Engineering
Geographical Information Systems and Global Navigation Satellite Systems
Green Computing
Grid and Scalable Computing
Healthcare
Information Architecture: Technical Challenges
Information Technology Management
Intelligence and Data Analytics
Intelligent Information and Database System
Intelligent Infrastructure
Internet of Things (IoT)
Interrelations in Education between Industry and University
Law, Social and Privacy of Mobile Multimedia Systems and Information
Machine-to-Machine Communications
Methodologies and Tools for Interfaces and Interactive Design
Metrics for Evaluating Mobile and Ubiquitous Systems
Mobile and Ubiquitous Computing
Mobility and Transportation
Multimedia and Visual Software Engineering
Natural Language Processing
Networking and Communications
New Horizons for Mobile Human-Computer Interaction
New Systems and Applications for Mobile Gaming, Entertainment, etc.
Next-Generation 5G Mobile Networks
Novel User Interfaces for Ubiquitous and Mobile Systems
Operating Systems
Programming Languages
Robot-Computer Interaction
Search Engines and Information Retrieval
Semiotics
Smart Buildings
Smart Cities: Theory, Modeling, and Simulation
Smart Energy and Energy Systems
Software Quality: Methods and Techniques for Evaluation
Transportation and Mobility
UX and Usability Engineering: Mobile Devices and Systems
Wearable Computing
Web Engineering
Wireless Research and Cloud Computing
Submissions:
Two-stage submission: First, interested researchers and practitioners are invited to submit a chapter proposal clearly stating your focused domain problems and contributions related to one of the above topics due on * Closed *; second, authors of accepted proposals will be notified by "Closed" about the status of their proposals and sent chapter organizational guidelines. Full chapters are due by * Open *. All submitted chapters will be reviewed on a triple-blind review basis. The handbook is scheduled to be published in 2018 by Blue Herons Editions (Canada, Argentina, Spain and Italy).
Editorial Advisory Board and List of Reviewers
:: Alejandro Frangi. University of Sheffield (UK)
:: Ana Pérez. Universidad de Sevilla (Spain)
:: Andreas Kratky. University of Southern California (USA)
:: Anna Parodi. University of Genoa (Italy)
:: Annamaria Poli. University of Milano Bicocca (Italy)
:: Bruno Cernuschi Frías. University of Buenos Aires (Argentina)
:: Carlos García Garino. National University of Cuyo (Argentina)
:: Chia-Wen Tsai. Ming Chuan University (Taiwan)
:: Diego González. IMM - National Research Council (Italy)
:: Farshad Fotauhi. Wayne State University (USA)
:: Franco Casali. University of Bologna (Italy)
:: Gavriel Salvendy. Tsinghua University (China)
:: Georges Győry. Birkbeck University of London (UK)
:: Georgios Styliaras. University of Ioannina (Greece)
:: Gustavo Hirchoren. University of Buenos Aires (Argentina)
:: Héctor Montes. National University of Cuyo (Argentina)
:: Hugo Scolnik. University of Buenos Aires (Argentina)
:: Inmaculada Gordillo. University of Sevilla (Spain)
:: Jorge Fonseca Castro. Complutense University of Madrid (Spain)
:: José Hamkalo. University of Buenos Aires (Argentina)
:: Juan Silva Salmerón. University of Ottawa (Canada)
:: Jurek Kirakowski. University College Cork (Ireland)
:: Kaoru Sumi. Future University Hakodate (Japan)
:: Kim Veltman. Virtual Maastricht McLuhan Institute (The Netherlands)
:: Klementina Možina. University of Ljubljana (Slovenia)
:: Koen van Turnhout. Hogeschool van Arnhem (The Netherlands)
:: Lastenia Bonilla. University of Costa Rica (Costa Rica)
:: Leda Digion. National University of Santiago del Estero (Argentina)
:: Ljubica Marjanoviè Umek. University of Ljubljana (Slovenia)
:: Lorenzo García Aretio. National University of Distance Education (Spain)
:: Marc Dubois. Free University of Brussels (Belgium)
:: Marko Mladineo. University of Split (Croatia)
:: María Laura Carranza. University of Molise (Italy)
:: María Teresa Dalmasso. National University of Córdoba (Argentina)
:: Marilú Lebrón Vázquez. University of Puerto Rico (Puerto Rico)
:: Marjolein Jacobs. Hogeschool van Arnhem (The Netherlands)
:: Miguel Cipolla Ficarra. Alaipo & Ainci (Italy & Spain)
:: Mohamed Hamada. University of Aizu (Japan)
:: Onur Demirors. Middle East Technical University (Turkey)
:: Özkan Kiliç. Middle East Technical University (Turkey)
:: Pablo Marrero Negrón. University of Puerto Rico (Puerto Rico)
:: Philip Bonanno. University of Malta (Malta)
:: Pivovarova Liudmila. Moscow State University (Russia)
:: Raimonda Riccini. University Iuav of Venezia (Italy)
:: Reiko Hishiyama. Waseda University (Japan)
:: Ruly Darmawan. Institute of Technology Bandung (Indonesia)
:: Sandra Casas. National University of Patagonia Austral (Argentina)
:: Sergio Ariel Salinas. National University of Cuyo (Argentina)
:: Silvia Poncio. Interamerican Open University (Argentina)
:: Stafford Griffith. University of the West Indies (Jamaica)
:: Stefano Albertini. New York University (USA)
:: Tetsuo Tamai. University of Tokio (Japan)
:: Timothy Read. National University of Distance Education (Spain)
:: Tom Murphy. University College Dublin (Ireland)
:: Urška Fekonja Peklaj. University of Ljubljana (Slovenia)
:: Vigneswara Ilavarasan. Indian Institute of Management Rohtak (India)
:: Wen-Yuan Jen. National United University (Taiwan)
:: William Grosky. University of Michigan-Dearborn (USA)
:: Yeonseung Ryu. Myongji University (South Korea)
Chapter proposal guidelines:
The proposal is expected to be 2 - 4 pages, submitted in .doc or .pdf format, composed of title, author(s) (name, affiliation, phone number, and e-mail address), extended abstract (background, related work, principal contributions, references and so on), table of contents, and contact author/s. All enquiries and submissions can be forwarded to handbook@blueherons.net
Additional Notes:
1) Short Chapter: The longest extension of the text varies between 12 and 16 pages ('5,000 - 6,000 words). Long Chapter: The longest extension of the text varies between 24 and 30 pages (8,000 - 15,000 words). Exceptionally, the extension may be longer than this, but each additional page has a 25 euros cost (maximun 4 pages).
2) The chapters that have been positively evaluated by the reviewers (at least three), whose remarks or corrections –in the case there were, having been made by the authors, could be published in the handbook. The publication cost is 355 euros (short chapter) and 375 euros (long chapter), and the payment should be made through a bank transfer to the Blue Herons account, as it is next detailed:
Name: Blue Herons
Bank: Deutsch Bank :: Central Office
Address: viale giovanni XXIII, 21 :: 24021 bergamo (bg) Italy
Banking coordinates IBAN: IT02F0310411100000000820435
Swift (BIC): DEUTITM1054
The payment of the transfer has to be made prior to December 18, 2018 for the publication of the chapter. Send us a scanned copy of your bank transfer by email: handbook@blueherons.net Please ensure that you pay any charges you bank may charge. We will send you confirmation by email when we have received your payment.
3) All cancellations received in writing by December 20, 2018 will be fully refunded, less 45 euros which will be deducted for administrative expenses. No refunds will be made from December 21 onwards.
4) The author or authors will get only one a free copy of the handbook. The costs of certificated post and by airmail are at the expense of the author(s).
5) The author(s) can request more than a copy (until finishing the first edition) with a 40% special discount.
Welcome to Blue Herons Editions!
The origin of this publishing project is to be found in the Canadian lands, where nature presents itself generous in many places of its wide geography. More...
Education, Communicability, Design, Computer Science, HCI, Computer Graphics and Computer Animation:
We focus on education and new technologies with 39 years long experience. More...
Literature and Journalism:
Intersection between universal literature, local new journalism (true stories), sociology and legal immunity. Two collections:
- Casoncelli Bergamaschi
It is a typical bergamasque dough filled with meat, similar to the raviolis. More...
- Menjar Blanc & Black
It is a typical sweet of the Catalan coast and the Balearic Islands. More...
Others Releases: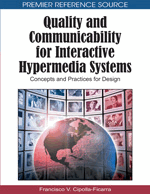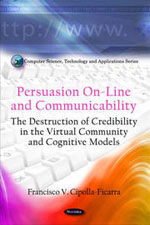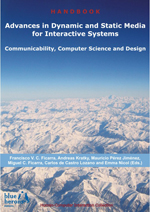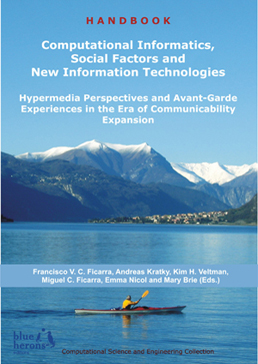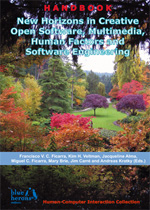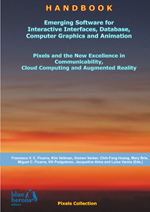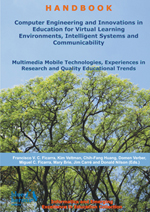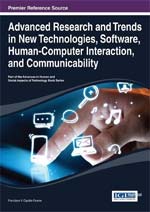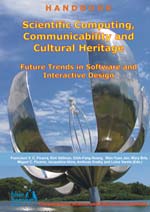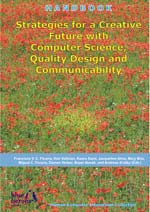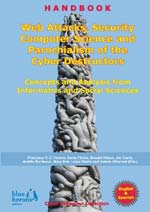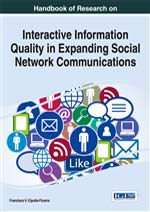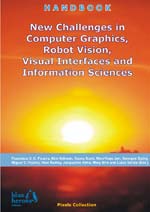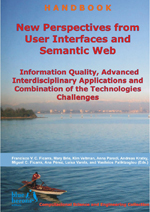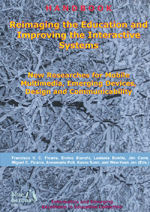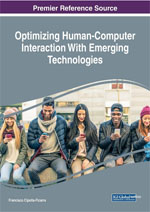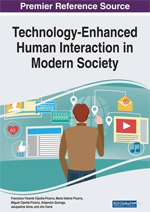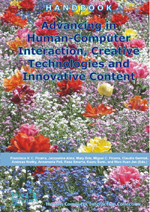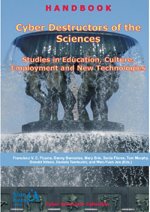 See all others new releases in books, CD, DVD, etc. More ...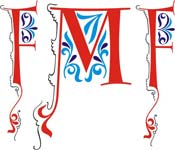 Call for Papers, Short Papers, Posters, Demos, Research-in-Progress, Workshops, Doctoral Consortium, Hardware & Software Companies - Didactic Demos Sessions ...
ADNTIIC 2019 :: HCITOCH 2019 :: SETECEC 2019 :: HIASCIT 2019 :: CCGIDIS 2019 :: IPCTIIC 2019 | HCITISI 2019 :: MSIVISM 2019 :: RDINIDR 2019 :: ESIHISE 2019 :: HCIHEART 2019 :: QUITANS 2019 :: ITSIGUI 2019