Handbook *** Call for Chapter ** Handbook ** Call for Chapter *** Handbook Computational Science and Engineering Collection
Title: "New Perspectives from User Interfaces and Semantic Web: Information Quality, Advanced Interdisciplinary Applications and Combination of the Technologies Challenges"
Handbook Aims
Those are goals which entail having a wide vision not only of the present but also for the future in the short, mid and long term. Goals related to the new techniques and paradigms for the representation of information and knowledge. All of this entails facilitating tasks whether it is in locating the information as well as integrating it and sharing it among different types of potential users, to mention some of them.
These tasks entail the continuous intersection of the formal and factual sciences, where there are disciplines belonging to software engineering, the interactive design of user interfaces, the databases, the information architecture, etc. In short, a variegated set of domains, fields and specialities as it can be seen in the listing of the main subjects, without excluding others of great interest or impact, of those research works which will make up the core content of the current book.
Some of them are: the use of interfaces to facilitate the interaction among the users and the access to the information in the databases, the applications of the semantic web, the methods and/or techniques used in other fields of the social sciences, for instance, and which can be adapted to the semantic web to boost its progression in the context of research, etc. This opening towards other scientific fields makes that the main and secondary subjects of interest in the current proceeding may be mistakenly understood as expanded. However, said subjects denote new areas of research in the future of the semantic web, with the purpose of improving the quality of performance of the internet.
In other words, we intend to create a kind of vademecum of the semantic web, for the constant consultation of the current and future professionals interested in these topics. Next the first listing of subjects, leaving always open the possibility and freedom to the authors of submitting those works they think fit, in the current state of the art and in the qualitative future of the semantic web.
Main and Secondary Scopes of Interest (not limited to):
Agents and Semantic Web
Attentive User Interfaces
Basic Web Information Technologies
Benchmarking
Cloud Resource Provisioning and Allocation
Clusters and Grid Computing
Communicability
Computer Graphics
Conversational Interface Agents
Crossing-Based Interfaces
Distributed and Embedded Computing
Ergononics
Gesture Interfaces
Graphical User Interface
Green Cloud Computing
Hardware Interfaces
Heuristic Evaluation
High Performance Computing
Human Language Technologies
Human-Computer Communication
Human-Computer Interaction
Human-Computer Interface
Hypermedia Systems
Industrial Design
Information Access
Intelligent Systems
Knowledge Engineering
Knowledge Representation and Reasoning
Large Scale Applications
Logic Programming
Machine Learning
Metadata-driven and Ontology-driven Software Development
Methods and Tools for Parallel and Distributed Programming
Motion Tracking Interfaces
Multi-screen Interfaces
Natural-language Interfaces
Object-Oriented User Interfaces
Ontologies and Associated Knowledge Representation Issues
Ontologies on the Semantic Web
Ontology Engineering Methodologies
Ontology Engineering Tools
Ontology Evaluation and Validation
Ontology Visualization
Optimisation and Security
Outreach to Industry
Quality Interaction and Design Assessments: Methods and Techniques
Parallel Computing and Algorithms
Peer-to-Peer and Semantic Web
Performance Modeling, Analysis and Evaluation
Personalization Techniques
Pervasive Web and Mobility
Rules: Integration and/or Distributed Processing
Security and Privacy in Cloud Computing
Semantic Desktop
Semantic Enabled Business Intelligence
Semantic Grid
Semantic Web Applications on Multimedia Systems On-line and Off-line
Semantic Web Data Management
Semantic Web Enabled Information and/or Business Models
Semantic Web Query Languages
Semantic Web Services
Social Impact of the Semantic Web
Software Quality
System Architecture for Big Data Processing
System Software for In-memory Computing
Tangible user Interfaces
Text-Based User Interface
Tools for Parallel Program Analysis and/or Design
Trust and Privacy
Usability Engineering
User-centered Design
Viritual Reality
Visualisation of Parallel Data
Voice User Interfaces
Web Mining
Web Search Systems and Applications
Web User Interfaces
Submissions:
Two-stage submission: First, interested researchers and practitioners are invited to submit a chapter proposal clearly stating your focused domain problems and contributions related to one of the above topics due on *** Open *** New Deadline November, 30th *** ; second, authors of accepted proposals will be notified by "between one and three week/s after the submission/s" about the status of their proposals and sent chapter organizational guidelines. Full chapters are due by *** November, 30th ***. All submitted chapters will be reviewed on a triple-blind review basis. The handbook is scheduled to be published in 2015 by Blue Herons Editions (Canada, Argentina, Spain and Italy).
Editorial Advisory Board and List of Reviewers
:: Alan Radley. University College London (UK)
:: Alejandra Quiroga. Universidad Nacional de La Pampa (Argentina)
:: Annamaria Poli. Università degli Studi di Milano Bicocca (Italy)
:: Andrea Albarelli. Università Ca' Foscari (Italy)
:: Andrea Torsello. Università Ca' Foscari (Italy)
:: Andreas Kratky. University of Southern California (USA)
:: Annie Lau. University of New South Wales (Australia)
:: Arturo Colorado. Universidad Complutense (Spain)
:: Bojan Novak. University of Maribor (Slovenia)
:: David Benjon. Edinburgh Napier University (UK)
:: Domen Verber. University of Maribor (Slovenia)
:: Farshad Fotouhi. Wayne State University (USA)
:: Filippo Bergamasco. Università Ca' Foscari (Italy)
:: Gavriel Salvendy. Tsinghua University (China)
:: Georges Gyory. University of London (UK)
:: Georgios Styliaras. University of Ioannina (Greece)
:: Héctor Montes. Universidad Nacional de Cuyo (Argentina)
:: Inmaculada Vilches López. Universidad de Granada (Spain)
:: Juan Silva Salmerón. University of Ottawa (Canada)
:: Jurek Kirakowski. University College Cork (Ireland)
:: Kaoru Sumi. Future University Hakodate (Japan)
:: Karen Woodman. Queensland University of Technology (Australia)
:: Kijpokin Kasemsap. Suan Sunandha Rajabhat University (Thailand)
:: Kim Veltman. Virtual Maastricht McLuhan Institute (The Netherlands)
:: Klementina Možina. University of Ljubljana (Slovenia)
:: Lastenia Bonilla. Universidad de Costa Rica (Costa Rica)
:: Liliana Māţă. "Vasile Alecsandri" University of Bacău (Romania)
:: Ljubica Marjanoviè Umek. University of Ljubljana (Slovenia)
:: Luca Cosmo. Università Ca' Foscari (Italy)
:: Maarten Weyn. Artesis University College Antwerp (Belgium)
:: Manuel Garrido Lora. Universidad de Sevilla (Spain)
:: Marek Wyleżoł. Politechnika Slaska (Poland)
:: Maximiliano Romero. Politecnico (Italy)
:: Maria del Mar Ramirez Alvarado. Universidad de Sevilla (Spain)
:: María Teresa Dalmasso. Universidad Nacional de Córdoba (Argentina)
:: Marilú Lebrón Vázquez. Universidad de Puerto Rico (Puerto Rico)
:: Maximiliano Romero. Politecnico (Italy)
:: Miguel Cipolla Ficarra. Alaipo & Ainci (Italy & Spain)
:: Mohamed Hamada. University of Aizu (Japan)
:: Nilda Pérez Otero. Universidad Nacional de Jujuy (Argentina)
:: Onur Demirors. Middle East Technical University (Turkey)
:: Özkan Kiliç. Middle East Technical University (Turkey)
:: José Hamkalo. University of Buenos Aires (Argentina)
:: Peter Stanchev. Kettering University (USA)
:: Philip Bonanno. University of Malta (Malta)
:: Pivovarova Liudmila. Moscow State University (Russia)
:: Reiko Hishiyama. Waseda University (Japan)
:: Rossana Costaguta. Universidad Nacional de Santiago del Estero (Argentina)
:: Ruly Darmawan. Institute of Technology Bandung (Indonesia)
:: Serena Zanolla. University of Udine (Italy)
:: Stafford Griffith. University of the West Indies (Jamaica)
:: Steve Anderson. University of Southern California (USA)
:: Urška Fekonja Peklaj. University of Ljubljana (Slovenia)
:: Vasileios Paliktzoglou. University of Eastern Finland (Finland)
:: Vigneswara Ilavarasan. Indian Institute of Management Rohtak (India)
:: Virginia Guarinos Galán. Universidad de Sevilla (Spain)
:: Wen-Yuan Jen. National United University (Taiwan)
:: William Grosky. University of Michigan-Dearborn (USA)
:: Yeonseung Ryu. Myongji University (South Korea)
Chapter proposal guidelines:
The proposal is expected to be 2 - 4 pages, submitted in .doc or .pdf format, composed of title, author(s) (name, affiliation, phone number, and e-mail address), extended abstract (background, related work, principal contributions, references and so on), table of contents, and contact author/s. All enquiries and submissions can be forwarded to handbook@blueherons.net
Additional Notes:
1) Short Chapter: The longest extension of the text varies between 12 and 16 pages ('5,000 - 6,000 words). Long Chapter: The longest extension of the text varies between 24 and 30 pages (8,000 - 15,000 words). Exceptionally, the extension may be longer than this, but each additional page has a 25 euros cost (maximun 4 pages).
2) The chapters that have been positively evaluated by the reviewers (at least three), whose remarks or corrections –in the case there were, having been made by the authors, could be published in the handbook. The publication cost is 315 euros (short chapter) and 345 euros (long chapter), and the payment should be made through a bank transfer to the Blue Herons account, as it is next detailed:
Name: Blue Herons
Bank: Deutsch Bank :: Central Office
Address: viale giovanni XXIII, 21 :: 24021 bergamo (bg) Italy
Banking coordinates IBAN: IT02F0310411100000000820435
Swift (BIC): DEUTITM1054
The payment of the transfer has to be made prior to November 2nd, 2015 for the publication of the chapter. Send us a scanned copy of your bank transfer by email: handbook@blueherons.net Please ensure that you pay any charges you bank may charge. We will send you confirmation by email when we have received your payment.
3) All cancellations received in writing by November 27, 2015 will be fully refunded, less 45 euros which will be deducted for administrative expenses. No refunds will be made from November 28 onwards.
4) The author or authors will get only one a free copy of the handbook. The costs of certificated post and by airmail are at the expense of the author(s).
5) The author(s) can request more than a copy (until finishing the first edition) with a 40% special discount.
Welcome to Blue Herons Editions!
The origin of this publishing project is to be found in the Canadian lands, where nature presents itself generous in many places of its wide geography. More...
Education, Communicability, Design, Computer Science, HCI, Computer Graphics and Computer Animation:
We focus on education and new technologies with 35 years long experience. More...
Literature and Journalism:
Intersection between universal literature, local new journalism (true stories), sociology and legal immunity. Two collections:
- Casoncelli Bergamaschi
It is a typical bergamasque dough filled with meat, similar to the raviolis. More...
- Menjar Blanc & Black
It is a typical sweet of the Catalan coast and the Balearic Islands. More...
Others New Releases: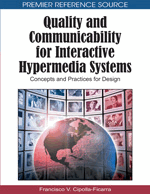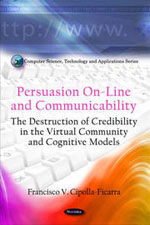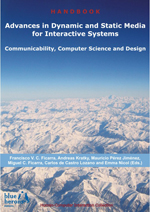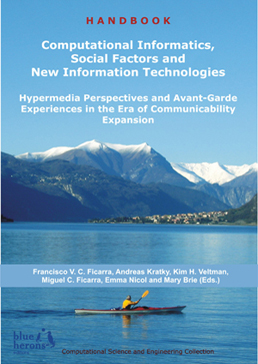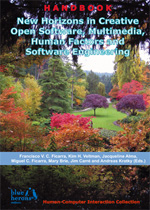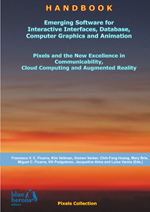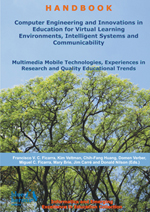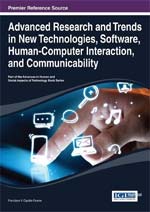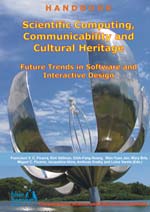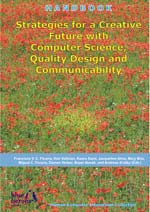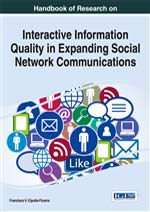 See all others new releases in books, CD, DVD, etc. More ...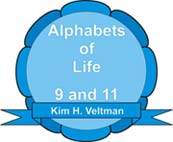 Call for Papers: ADNTIIC 2015 :: HCITOCH 2015 :: SETECEC 2015 :: HIASCIT 2016 :: CCGIDIS 2015 :: IPCTIIC 2015 | HCITISI 2015 :: MSIVISM 2016 :: RDINIDR 2015