* * * Editing * * * Handbook * * * Printing * * *
Informatics and Emerging Excellence in Education Collection
Title: "Open and Distance Education for All: Exploring Creative Pedagogy Methodologies and Evaluating Uses of Information Technology"
Handbook Aims
Focusing on the common good, it is necessary to reformulate all the models and strategies used so far in the learning-teaching process, since human and formative quality must prevail over any index of scientific quantification online, within the group of people dedicated to the face-to-face and distance training. These are people, models and techniques that must be recycled and updated in light of the notions and technologies of social diffusion.
Urgent solutions are required in the field of education, given the new sociological gaps between populations located in rural environments, large cities, smart cities, etc. and who daily resort to videoconferencing, virtual tutors, webinar, ebook, podcast, blog, etc. All solutions must be focused on the didactic and technological resources available to potential students and teachers, in their usual work places –e.g., schools, institutes, universities, companies, associations, organizations, and so on–, with extension to homes.
It aims to examine all those positive aspects that derive from the use of information technologies in the teaching-learning process, and that can be enhanced through the evaluation techniques, methods, strategies, and so forth, applied to innovative pedagogy.
The present project encourages high quality, originality, clarity, precision and significance works to eliminate uncertainty of meaning and increasingly unify all research works in Digital Pedagogies; Evaluation of the Methods and Techniques Educational Process; Smart Learning; Readiness of Educators for TEL (Technology-Enhanced Learning); Accessibility; Communicability, etc., from production to realization of the emerging applications, systems and new technologies. In other words, the education binomial between real and virtual worlds, it is necessary that the paradigm changes be carried out efficiently, creatively and with low costs. The topics and subtopics can be synthesized and alphabetically arranged as follows (this does not mean that other areas of interest can be included in the editorial project):
Accessible Learning
Advanced Classroom Technology
Artificial Intelligence and Pedagogical Models
Assessment of Interactive Systems for Users in Education
Augmented Cognition and Children-Computer Interaction
Blended Learning
Challenge of Technology Uptake in Educational Open Source Software
Cloud Assistance in Educational Content Distribution
Communicability for Education
Computer Aided Education
Computer Animation and Motion Graphics for Special Contents
Computer Graphics and 3D Interfaces to Develop Educational Applications
Computer-Supported Collaborative Learning
Context-aware Smart Classroom Architecture and Ubiquitous Services
Creativity and Digital Innovation for Educational Content
Cross-Cultural Comparisons of Learning Programs
Cultural and Social Impact of Mobile Multimedia Systems for Education
Digital Democracy, e-Government and Digital Citizenship Education
Distance Education
e-Book
e-Learning
e-Tutoring
Educational Apps
Educational Models and Anti-Models in ICTs and Humanities
Emotional Design, Cyberpsychology and Digital Pedagogies
Human-Centered Design
Immersive Technologies in Advanced Distributed Learning
Inclusive Education
Infographics
Information and Discursive Analysis
Integration of Media in Open and Distance Learning
Intelligent Agents and Tutoring Systems
Intelligent User Interface
Interactive Communication and Experience Design
Internet of Everything
Knowledge Acquisition through Podcasting
Learning and Teaching for Users with Physical Disabilities
Learning Management Systems
Learning through Comics, Animations and New Media
Methods and Techniques to Assess Learning/Teaching Performance and Experience
Mobile and Ubiquitous Information Systems for Digital Natives
Multimedia and Augmented / Mixed / Virtual Reality Applications for Learning and Teaching
Open Educational Resources
Pedagogical Theories, Tools, Techniques and Approaches for Children, Adults and Seniors Students
Personal and Social Impact of Emerging Technologies for Education
Pervasive Computing
Programming Languages and Techniques for Web Classroom
Quality Metrics for Educational Interactive Systems
Reusability and Adaptability of the Information for Concurrent Education
Serious Game and Edutainment
Social Networking and Integration of Media in Open and Distance Learning
Software and Hardware Emerging for Microinformatics, Telecommunication and IoT
Technology-Enhanced Learning
Three-Dimensional Interaction Based on Theories of Embodied Cognition
Ubiquitous Applications and Trasmedia Mobile Learning
Use of Best Practices in Empathy and Inference for International Students
Virtual Classroom and Virtual Campus Evolution
Web and Video Conferencing Systems
Submissions:
Two-stage submission: First, interested researchers and practitioners are invited to submit a chapter proposal clearly stating your focused domain problems and contributions related to one of the above topics due on * Closed *; second, authors of accepted proposals will be notified by "between two / three weeks after the submission/s" about the status of their proposals and sent chapter organizational guidelines. Full chapters are due by * Closed *. All submitted chapters will be reviewed on a triple-blind review basis. The handbook is scheduled to be published in 2022 by Blue Herons Editions (Canada, Argentina, Spain and Italy).
Editorial Advisory Board and List of Reviewers
:: Alan Radley. University of London (UK)
:: Alejandra Quiroga. University of Sydney (Australia)
:: Alejandro Frangi. University of Sheffield (UK)
:: Andreas Kratky. University of Southern California (USA)
:: Anna Parodi. University of Genoa (Italy)
:: Annamaria Poli. University of Milano Bicocca (Italy)
:: Amanda Rivera. University of Puerto Rico (Puerto Rico)
:: Bruno Cernuschi Frías. University of Buenos Aires (Argentina)
:: Chia-Wen Tsai. Ming Chuan University (Taiwan)
:: Claudio Germak. Polytechnic University of Turin (Italy)
:: Daniela Tamburini. Sperimenta Centro Studi Cinema e Formazione di Milano (Italy)
:: Derrick de Kerchove. University of Toronto (Canada)
:: Diego González. IMM - National Research Council (Italy)
:: Eulogia Mendoza. National University of La Pampa (Argentina)
:: Farshad Fotauhi. Wayne State University (USA)
:: Francesca Bocchi. University of Bologna (Italy)
:: Franco Casali. University of Bologna (Italy)
:: Gavriel Salvendy. Purdue University (USA) and Tsinghua University (China)
:: Georgios Styliaras. University of Ioannina (Greece)
:: Héctor Montes. National University of Cuyo (Argentina)
:: Hugo Scolnik. University of Buenos Aires (Argentina)
:: Jonathan Miller. University of Virginia (USA)
:: Jaap van Till. HAN University of Applied Sciences (the Netherlands)
:: Jurek Kirakowski. University College Cork (Ireland)
:: Kaoru Sumi. Future University Hakodate (Japan)
:: Klementina Možina. University of Ljubljana (Slovenia)
:: Koen van Turnhout. Hogeschool van Arnhem (The Netherlands)
:: Lastenia Bonilla. University of Costa Rica (Costa Rica)
:: Ljubica Marjanoviè Umek. University of Ljubljana (Slovenia)
:: Lorenzo García Aretio. National University of Distance Education (Spain)
:: Marc Dubois. Free University of Brussels (Belgium)
:: María Laura Carranza. University of Molise (Italy)
:: María Teresa Dalmasso. National University of Córdoba (Argentina)
:: Marilú Lebrón Vázquez. University of Puerto Rico (Puerto Rico)
:: Miguel Cipolla Ficarra. Alaipo & Ainci (Italy & Spain)
:: Mohamed Hamada. University of Aizu (Japan)
:: Onur Demirors. Middle East Technical University (Turkey)
:: Peter Stanchev. Kettering University (USA)
:: Philip Bonanno. University of Malta (Malta)
:: Pivovarova Liudmila. Moscow State University (Russia)
:: Reiko Hishiyama. Waseda University (Japan)
:: Rosa Smurra. University of Bologna (Italy)
:: Ruly Darmawan. Institute of Technology Bandung (Indonesia)
:: Silvia Poncio. Interamerican Open University (Argentina)
:: Stafford Griffith. University of the West Indies (Jamaica)
:: Stefano Albertini. New York University (USA)
:: Tetsuo Tamai. University of Tokio (Japan)
:: Timothy Read. National University of Distance Education (Spain)
:: Tom Murphy. University College Dublin (Ireland)
:: Urška Fekonja Peklaj. University of Ljubljana (Slovenia)
:: Vigneswara Ilavarasan. Indian Institute of Management Rohtak (India)
:: Wen-Yuan Jen. National United University (Taiwan)
:: William Grosky. University of Michigan-Dearborn (USA)
:: William Hudson. The Open University (UK)
:: Yeonseung Ryu. Myongji University (South Korea)
Chapter proposal guidelines:
The proposal is expected to be 2 - 4 pages, submitted in .doc or .pdf format, composed of title, author(s) (name, affiliation, phone number, and e-mail address), extended abstract (background, related work, principal contributions, references and so on), table of contents, and contact author/s. All enquiries and submissions can be forwarded to handbook@blueherons.net
Additional Notes:
1) Short Chapter: The longest extension of the text varies between 12 and 16 pages ('5,000 - 6,000 words). Long Chapter: The longest extension of the text varies between 24 and 30 pages (8,000 - 15,000 words). Exceptionally, the extension may be longer than this, but each additional page has a 25 euros cost (maximun 4 pages).
2) The chapters that have been positively evaluated by the reviewers (at least three), whose remarks or corrections –in the case there were, having been made by the authors, could be published in the handbook. The publication cost is 375 euros (short chapter) and 395 euros (long chapter), and the payment should be made through a bank transfer to the Blue Herons account, as it is next detailed:
Name: Blue Herons
Bank: Deutsch Bank :: Central Office
Address: viale giovanni XXIII, 21 :: 24021 bergamo (bg) Italy
Banking coordinates IBAN: IT02F0310411100000000820435
Swift (BIC): DEUTITM1054
The payment of the transfer has to be made prior to November 19, 2022 for the publication of the chapter. Send us a scanned copy of your bank transfer by email: handbook@blueherons.net Please ensure that you pay any charges you bank may charge. We will send you confirmation by email when we have received your payment.
3) All cancellations received in writing by November 20, 2022 will be fully refunded, less 55 euros which will be deducted for administrative expenses. No refunds will be made from November 21, 2022 onwards.
4) The author or authors will get only one a free copy of the handbook. The costs of certificated post and by airmail are at the expense of the author(s).
5) The author(s) can request more than a copy (until finishing the first edition) with a 40% special discount.
Welcome to Blue Herons Editions!
The origin of this publishing project is to be found in the Canadian lands, where nature presents itself generous in many places of its wide geography. More ...
Education, Communicability, Design, Computer Science, HCI, Computer Graphics and Computer Animation:
We focus on education and new technologies with 43 years long experience. More ...
Literature and Journalism:
Intersection between universal literature, local new journalism (true stories), sociology and legal immunity. Two collections:
- Casoncelli Bergamaschi
It is a typical bergamasque dough filled with meat, similar to the raviolis. More ...
- Menjar Blanc & Black
It is a typical sweet of the Catalan coast and the Balearic Islands. More ...
Others Releases: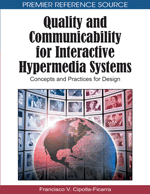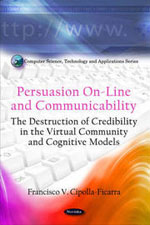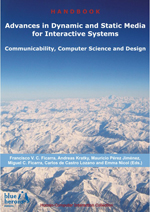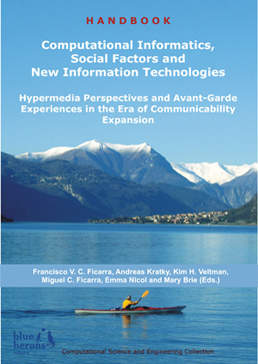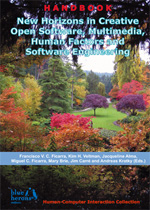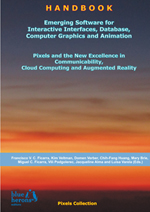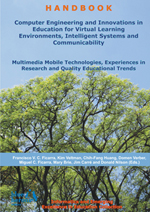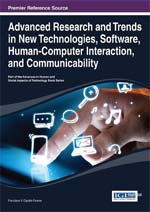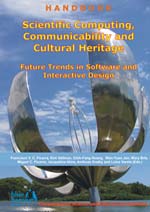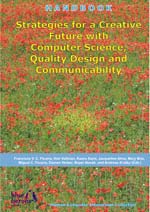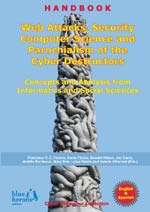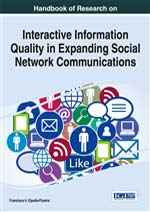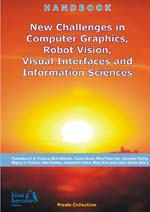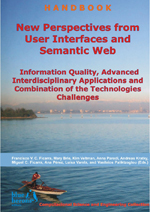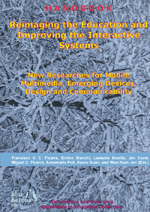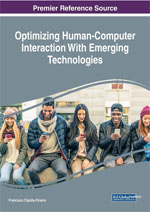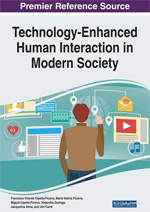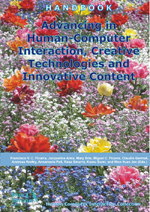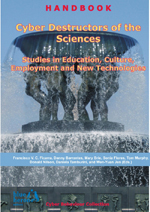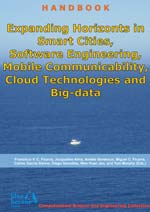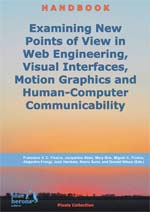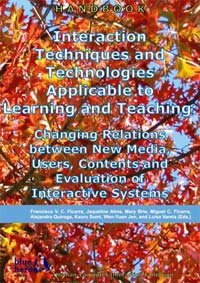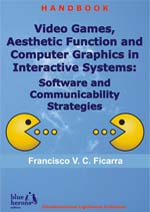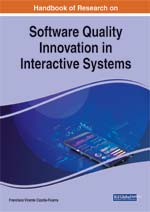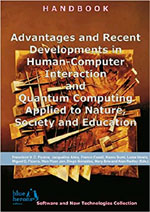 See all others new releases in books, CD, DVD, etc. More ...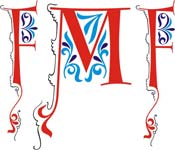 Call for Papers, Short Papers, Posters, Demos, Research-in-Progress, Workshops, Doctoral Consortium, Hardware & Software Companies - Didactic Demos Sessions ... after the pandemic.
ADNTIIC 2023 :: HCITOCH 2023 :: SETECEC 2023 :: HIASCIT 2023 :: CCGIDIS 2023 :: IPCTIIC 2023 | HCITISI 2023 :: MSIVISM 2023 :: RDINIDR 2023 :: ESIHISE 2023 :: HCIHEART 2023 :: QUITANS 2023 :: ITSIGUI 2023